On January 2, the parents and I headed to Chapel Hill to meet Joey, who was on his way back from a new year's trip to the mountains. We met at the Hardees just off of 15-501, which I will always remember as where we stopped when moving me in, only I was too nervous to eat the hamburger. And Hardee's hamburgers are the best.
From there Joey and I headed to lunch at Brixx, which I ate at frequently the summer after graduation but haven't been to since. Then we set off for Franklin Street on the wet and gray day. Or, as Joey referred to it, "a dreary day in paradise." We hit all the requisite stores, including Shrunken Head, which has been closed the past few trips I've been. They cleared out some of the racks so you can actually move, which is a little odd. We also walked by the new Krispy Kreme! Oh dear, had this been present my senior year during 2 a.m. snack runs, I'd probably still be feeling the effects.
Joey bought me my birthday present, which was this Carolina zip-up hoodie.
We got some snacks and hot drinks at Sugarland. Then it was time to make our trek through campus. This is the third or fourth year that Joey and I have done this trip. This year was the first where he acknowledged it's become a tradition. It was cold out and I offered to walk to the Dean Dome by myself if he wanted to take the shuttle but he said, "No, it's a tradition. We always walk through campus." That kid makes me literally pull my hair out, but he is one of a kind. In the best way possible.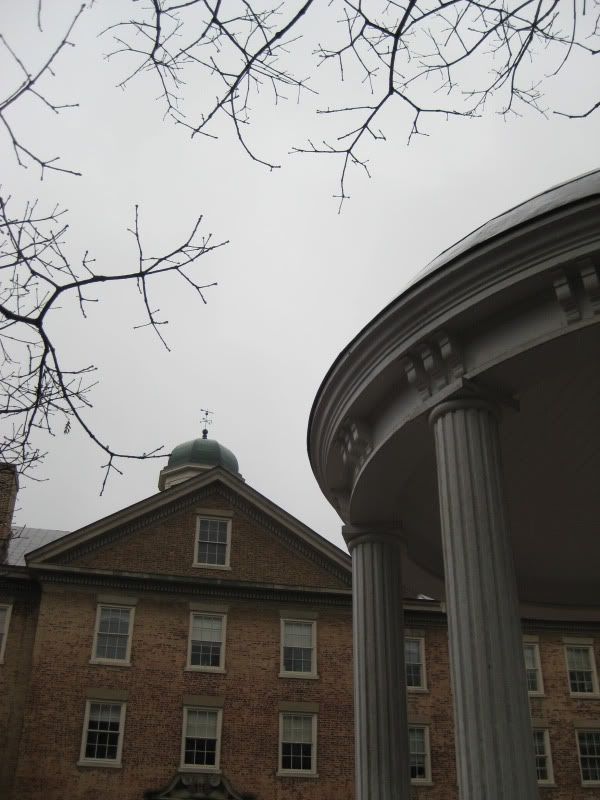 "I mean, isn't it crazy? How did a well, something you get water of, became the symbol of a university? Do you ever think about that?"
He may have been joking. He was probably joking. But I couldn't even respond, I was so moved and thrilled that he got it. Even if he was joking. But yes, I do think about that. All the time. Chapel Hill means so much to me and I feel forever blessed not only about that fact, but that so many of my family and friends share that passion.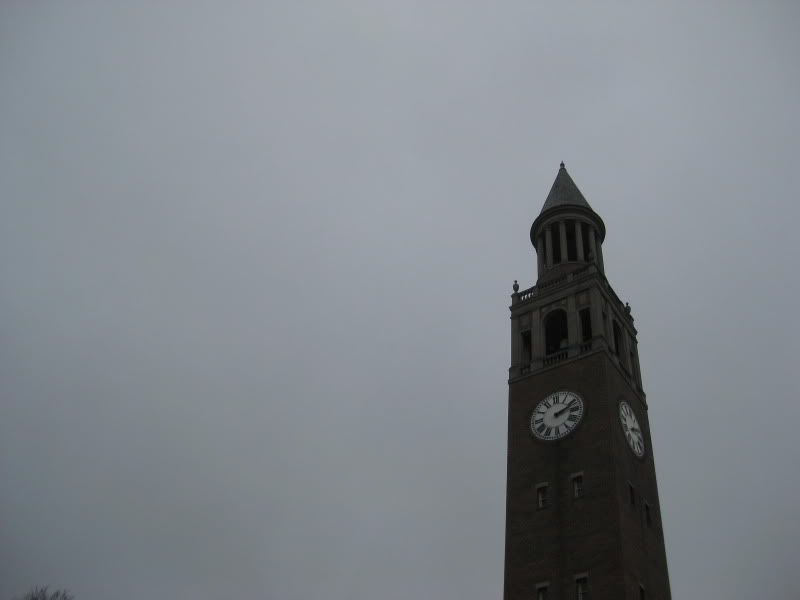 Before I knew it, we were on hallowed ground.
Tomorrow: Part 6b, the game! I swear, I'm not purposefully trying to drag this out. Beyond the two months it's already been. My computer is so slow and I have so many pictures to share; I just want to make it good.