I am home. After a train ride that was significantly shorter and less eventful than last year's.
View from train this year: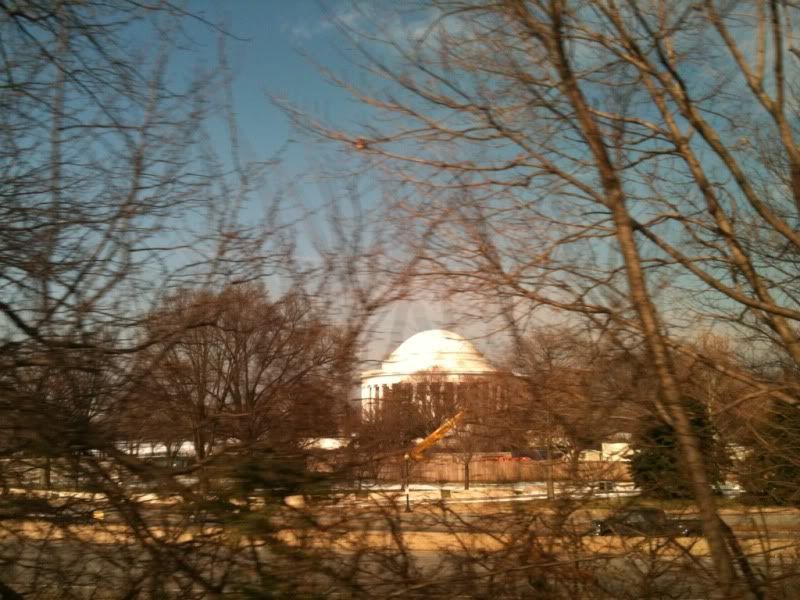 View from train last year:
We did have three inches of snow on Thursday, but nowhere near last year's blizzard and subsequent 8-hour train journey home. But just in case something did happen I planned ahead for entertainment purposes. The best way to pass the ride is with TV shows on DVD so I treated myself to the first season of "Murphy Brown."
I loved this show when it first aired and still remember a lot of the episodes and details, despite how young I was. It means so much more to me now, for many reasons, starting with the fact that it is set in D.C. I very rarely consider myself a Washingtonian, mainly due to being constantly lost and craving biscuits. But watching a movie or TV show set in the city and noting all the truths or fallacies definitely makes me feel like one.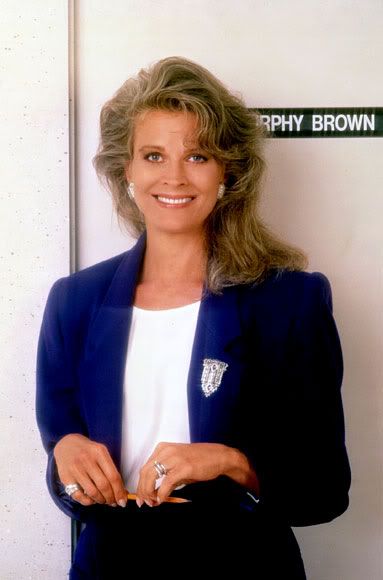 That's not what I love about it the most, though. It's the funny and distinct characters. It's the intelligent, topical, and controversial story lines. It's Murphy. It's really Murphy. A strong, independent, passionate, stubborn, intelligent, funny, and flawed woman. A fierce journalist devoted to her career and to fighting for what she believes in. A single woman surrounded by a good group of friends. A prep with a serious collection of blazers, scarves, brooches, and menswear items. A comedienne with some great lines:
"Maybe running my own country is unrealistic. So I've set new goals. Like, live through this day. Keep a plant for more than two weeks. Get a date on Saturday night."
As I get older and my passions and opinions become more ingrained as personality instead of just passing fancies, I begin to realize the influence certain pop culture icons have played on me as a woman. After hours spent in the newsroom with Mary Richards and Murphy Brown, it's no wonder I still can't quite cross "journalist" off my list of career options. Of course, thanks to Auntie Mame I also can't quite cross off "rich surrogate aunt," so I can't let pop culture influence me too much. But I will continue to channel Murphy and Mary, Liz Lemon and Leslie Knope, until I figure out exactly the kind of woman I am.
And if they would release the rest of the series on DVD, not just the first season, that would help too.
Murphy: It was going so well. I was going to put guys to jail. That's my favorite thing.
Frank: Don't take it so hard, Murph. The Republicans are still in office. There'll be other chances.