My first foray into corn hole seems to have been one of the more popular portions of my last post, thanks to this picture: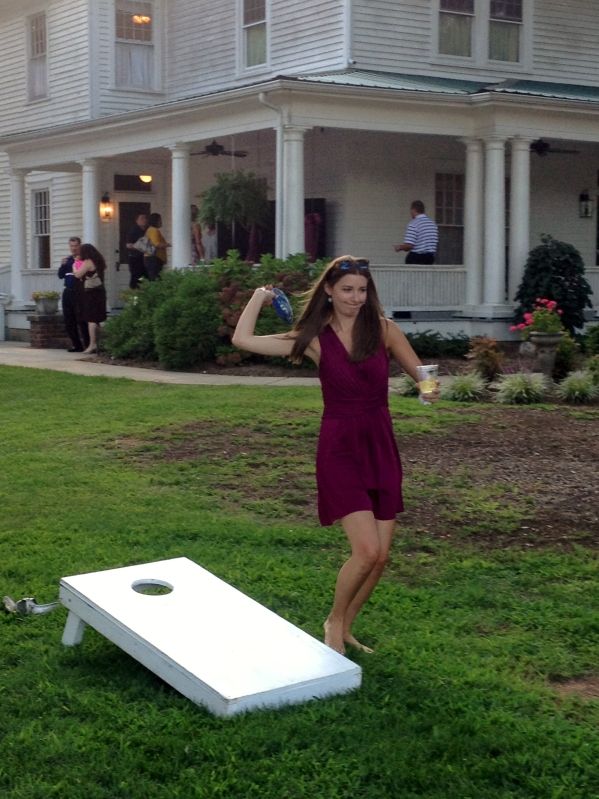 I posted that one because it was the funniest, and because I post too many pictures of myself and wanted a silly one. But I would also like to show that I did try to play it the correct way by throwing underhand: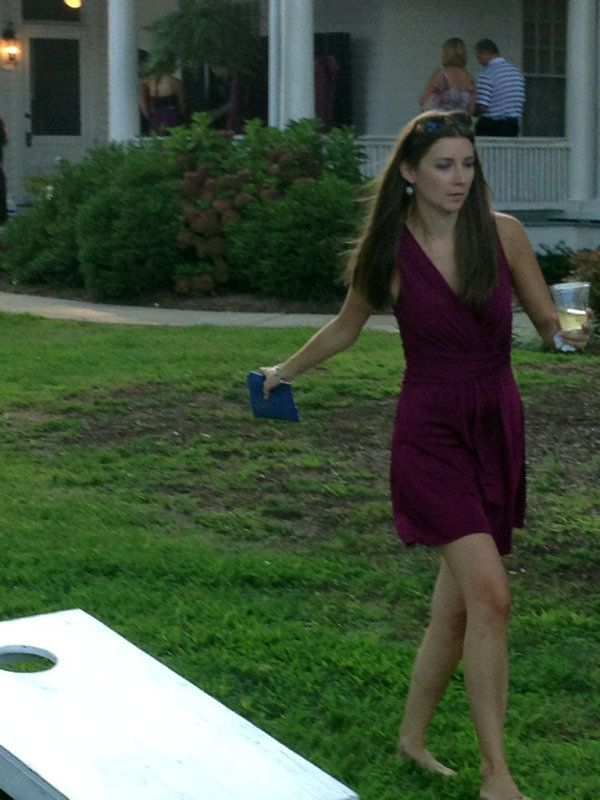 And I still sucked. After dozens of throws I still only managed to make one. I welcome guidance and instruction for the next time I play.
However, I should mention that in any sport I play, I tend to just like to throw/hit/whack the crap out of anything to deal with my pent up aggression. And also, I may or may not have hit my future sister-in-law with one of the bags.