On Thursday I met Brandie at a nice hotel restaurant in D.C. for happy hour drinks and snacks. It was the first day of the heat wave and (several glasses of) chilled white wine and (two orders of) pommes frites were a great antidote. Of course, air conditioning would have also been a nice antidote, but the bar's did not seem to be working properly. Nevertheless, it's always a good time with Brandie as we drink, eat, talk, and drink. And then en route to the bathroom decide to have an impromptu photo shoot.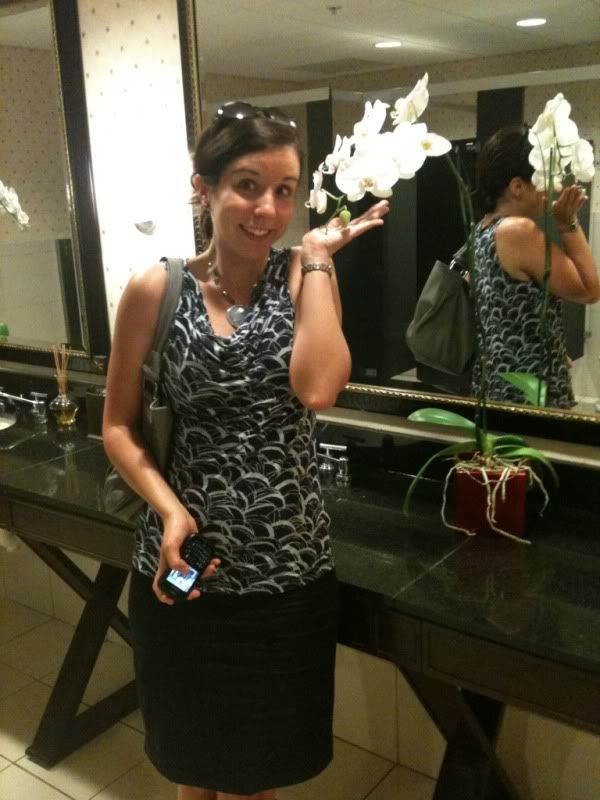 Pretty flowers. In the bathroom.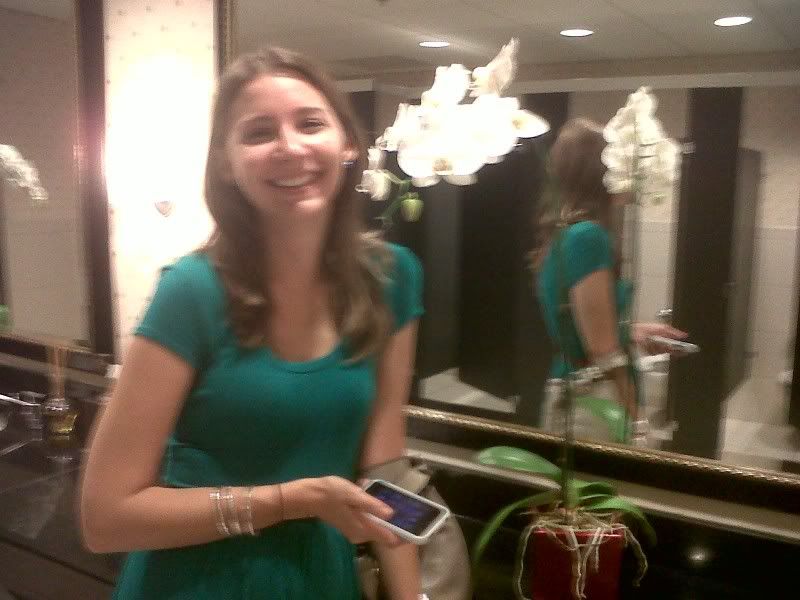 My turn with the flowers.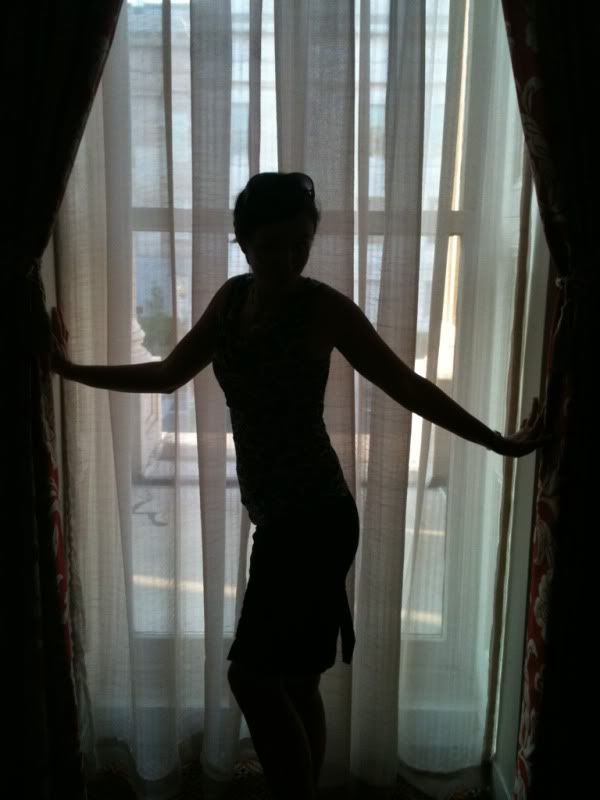 B posing in front of the curtains that wouldn't open.
(Clearly my phone camera doesn't do well in direct sunlight.)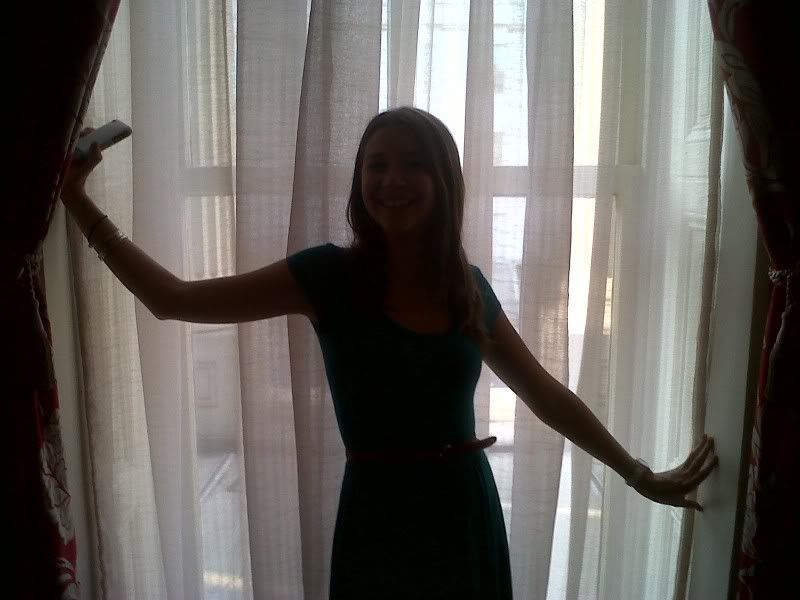 Taking my turn in the window. (That doesn't sound right.)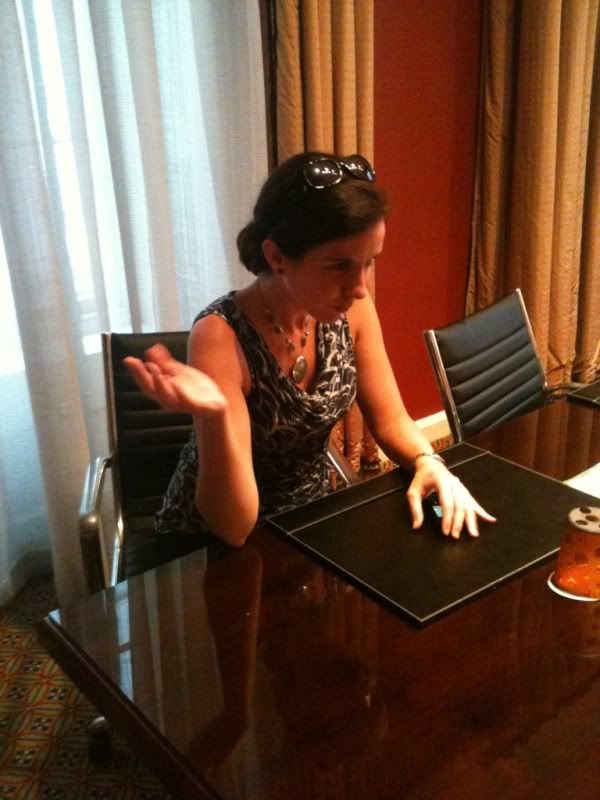 We stumbled upon the Tokyo Boardroom.
Brandie had some very important business to attend to.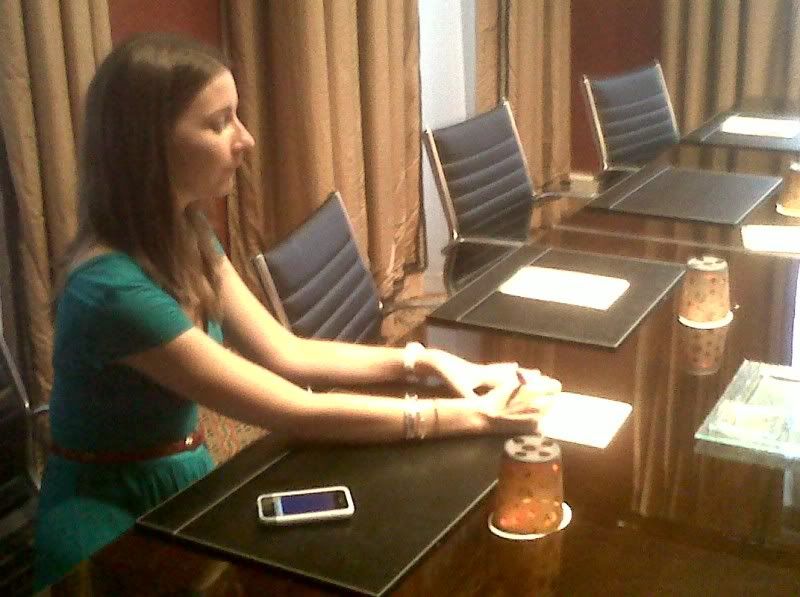 Signing papers because I'm terribly busy and important.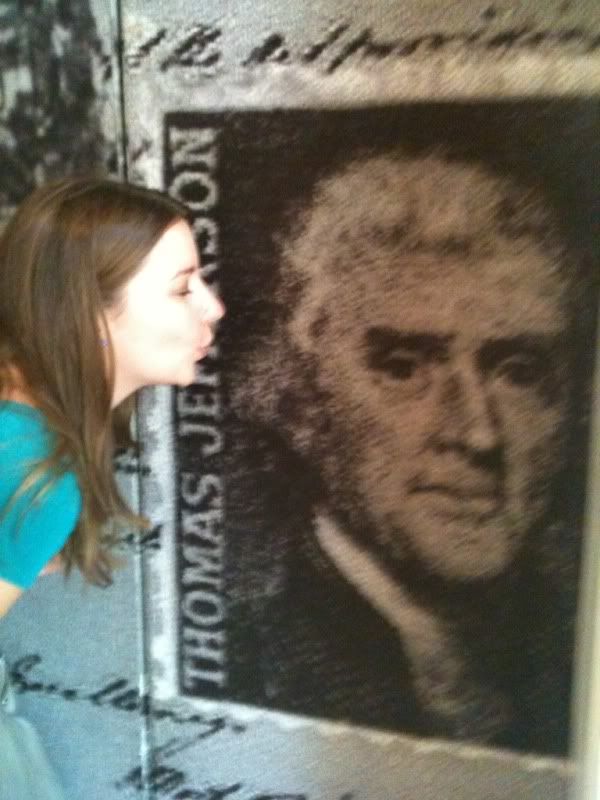 Making a move on TJ, of course.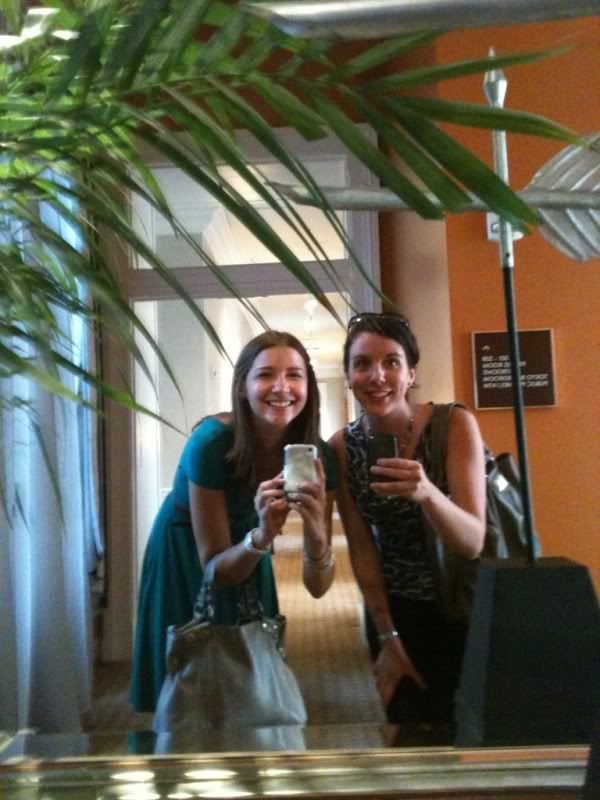 B&B causing trouble, as usual.
My friends and I do group emails and recently Brandie wrote something about how when we have someone that is so comfortable and contributing in our lives, we should do what we can to keep them there. My instinct is to push people away so this really hit me and I've been repeating it daily. Not to get too mushy -- because B&B don't do emotional -- but she's definitely someone so comfortable and contributing that I must keep her in my life for a long time. Whether she wants me there or not.