Things I'm loving this week:
Gap jeans. I bought a new pair of skinny jeans there a few weeks ago and love them to death. This week I tried on a boot cut pair and they shall be mine. Just waiting for them to go on sale. Or not.

World Cup. I've become even more obsessed. A thrilling finish for the U.S. and England's through to the next round, too. Very sad that Italy's out but Portugal and Brazil should keep it interesting.
True love. A story from the Washington Post about two men who first met in the 1940s, have been together for 60 years, and just made it "official." 60 years! And gay marriage would be an affront to the institution. Ha.

Things I'm not loving this week:
The weather. Oh my goodness. I know back in February I would have killed for warmth, but this is just too much.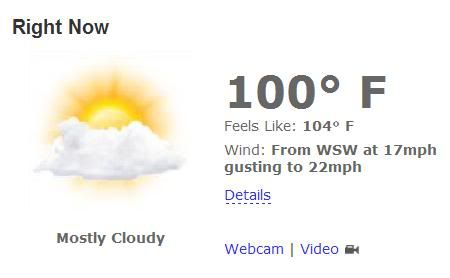 Metro.

Delays, poor safety, thefts, scant air-conditioning, and now a series of massive fare hikes. Not. Happy.

This post.

Nearly a week without writing and this is all I can muster. It's just too hot to do anything, even sit in a cool room and write. A week into summer and already the dog days are here...