I spent two jam-packed weeks at home this year. Jam packed with: working, shopping, wrapping, talking, some baking, sleeping, laughing, car riding, TV watching, dog petting, eating, and eating. It was a wonderful visit where I was kept busy but also had time to relax.
The highlight of that first week, of course, was Christmas day. We were all seriously, seriously spoiled, as usual. We started the day just the four of us, with breakfast, gifts, and a fake fire. We had our few first bowls of wedding soup and decided to start a new holiday tradition, thanks to Spike TV, of watching all three "Star Wars" back to back. Then Melissa, Mike, and the girls came by for round two of gifts and soup. Now to let the pictures speak for themselves. With a few captions, too. I just can't resist. (Also, I really need to figure out the light settings on my camera.)
Why yes, that is Joey with his pants tucked into my Uggs. No comment.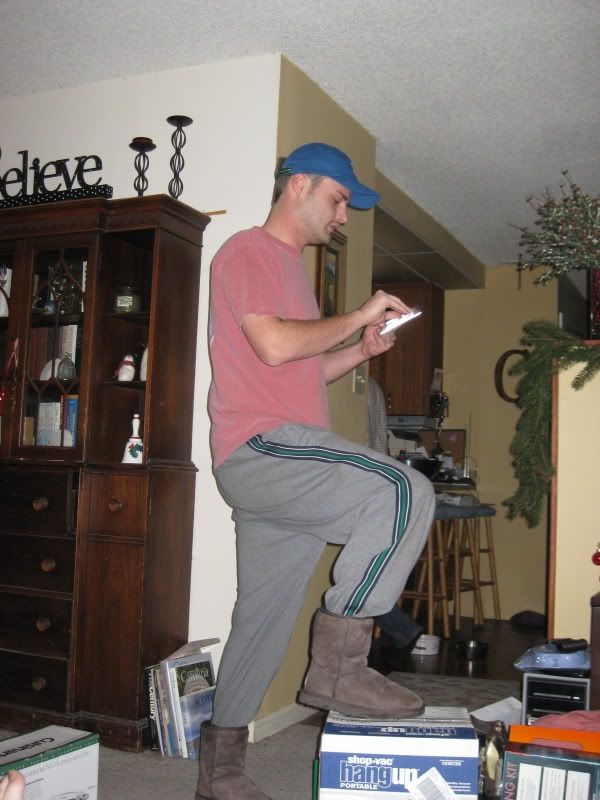 Daddy opening his gift from me: bread! Panini maker to follow.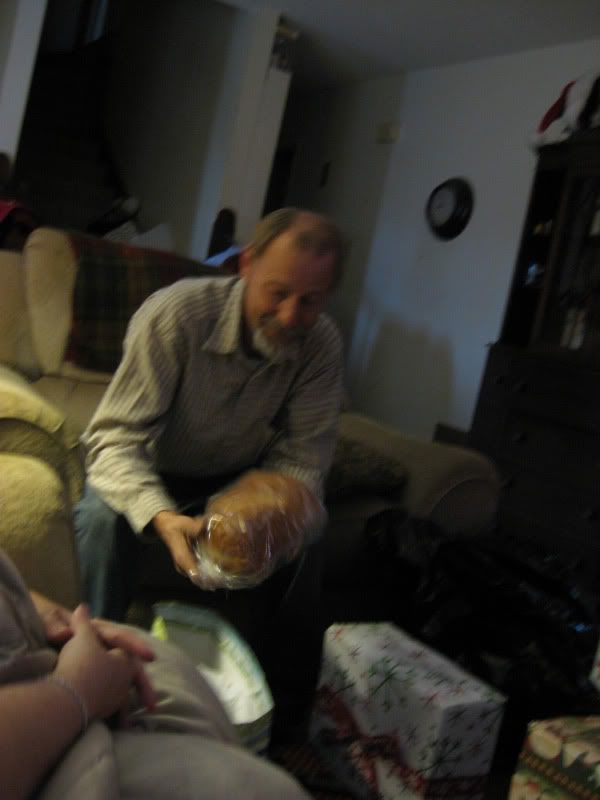 Mom opening one of her gifts.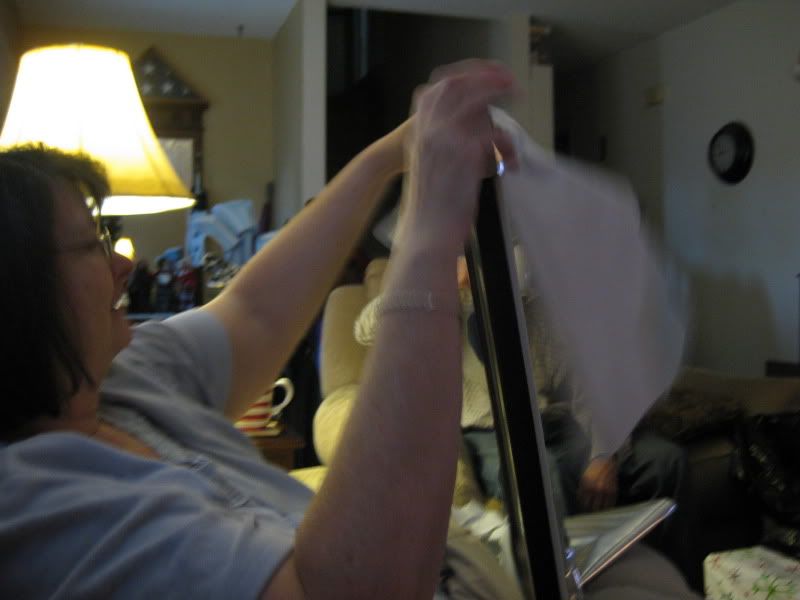 Joey taking one of his traditional, "I'll take weird pictures of myself instead of Bonnie." shot.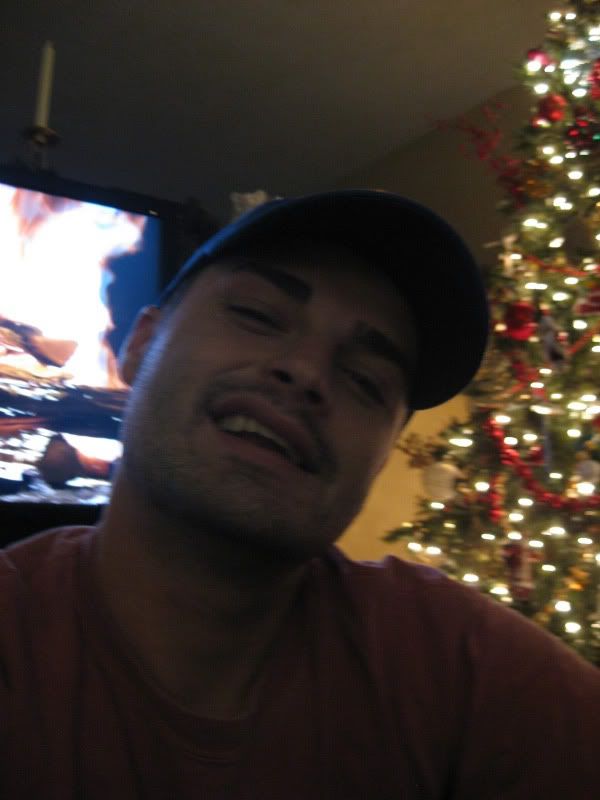 The brat's new license plate. ECU Pirate or the little-known word ecupirate. Depends on who you ask.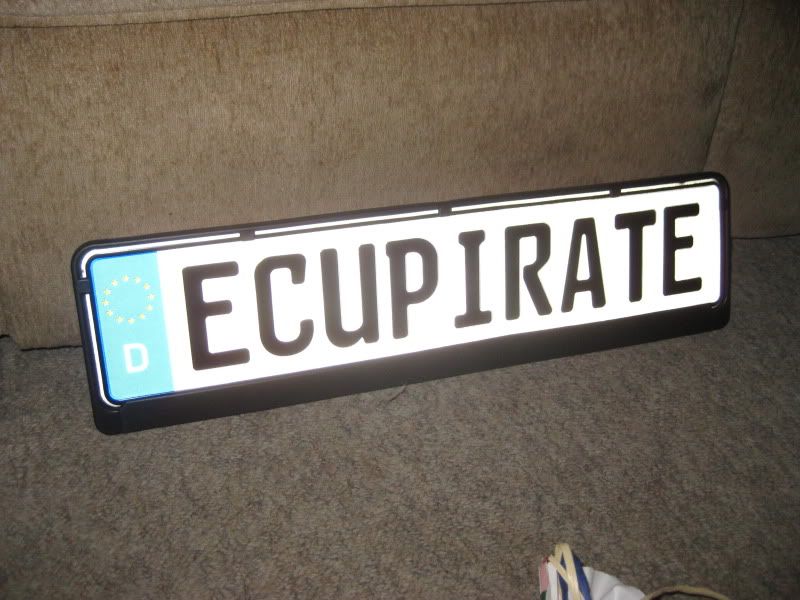 Me and my pearls.
LIFE 50th anniversary edition!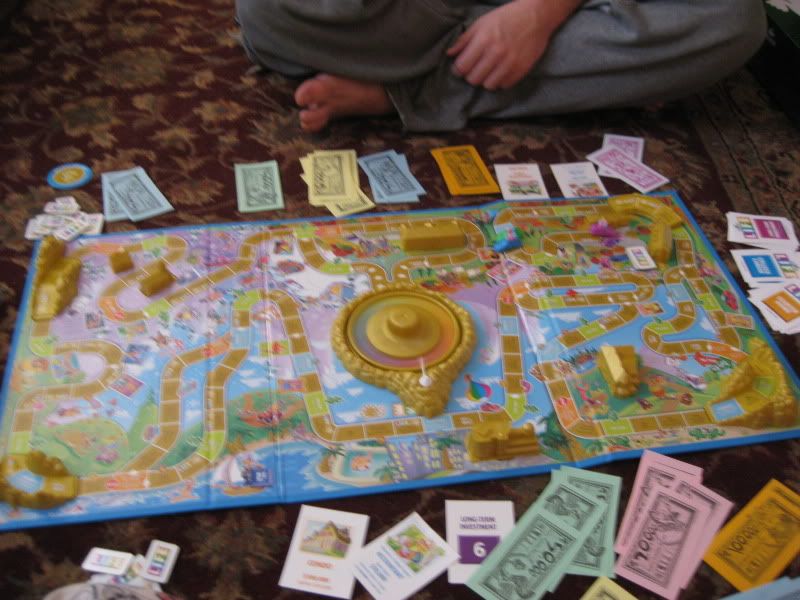 Daddy getting in the holiday spirit.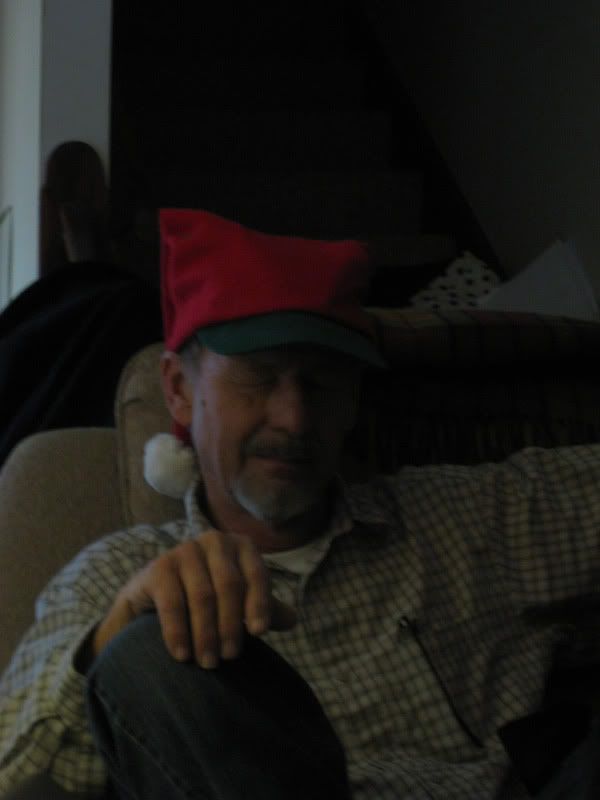 Melissa and part of Mike opening gifts.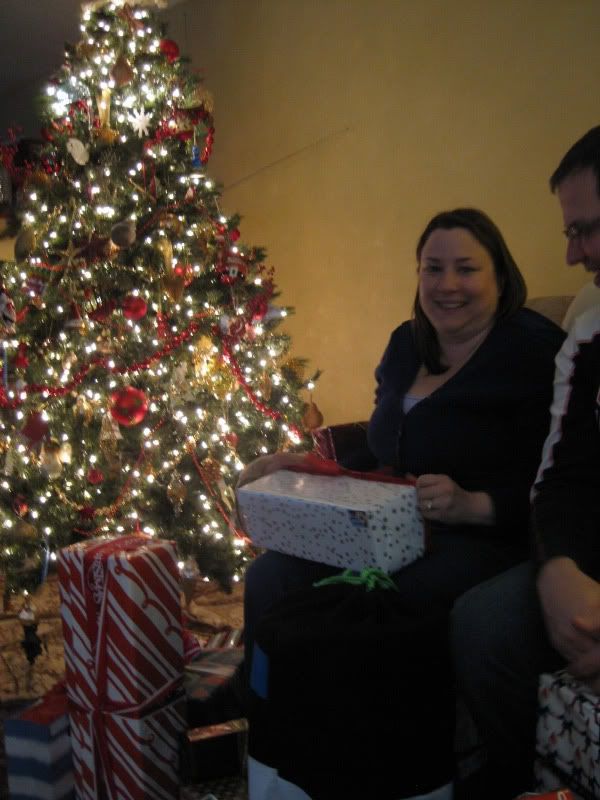 Joey rocking his new "old man golf hat" from one of the nieces.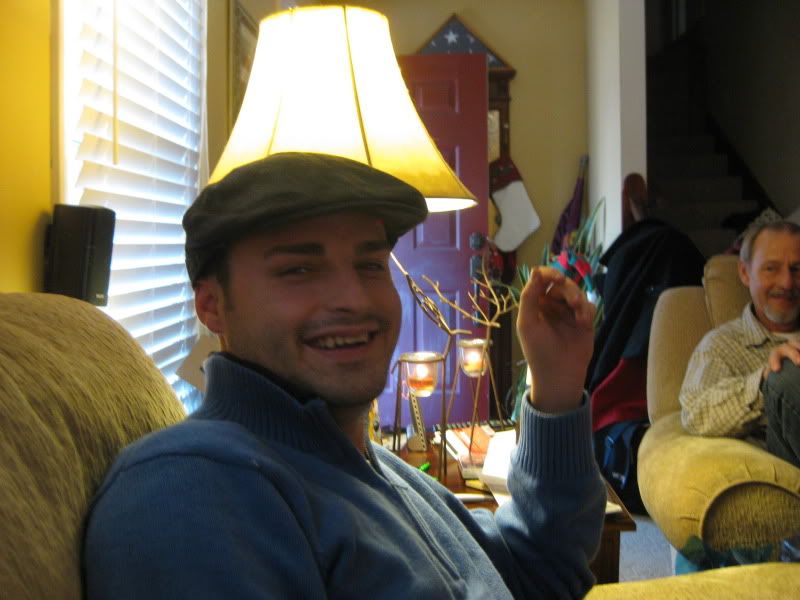 And finally, nothing says Christmas like Han Solo riding Rudolph. What, your family doesn't have one? For shame. Rumor has it, he took the last room at the Inn.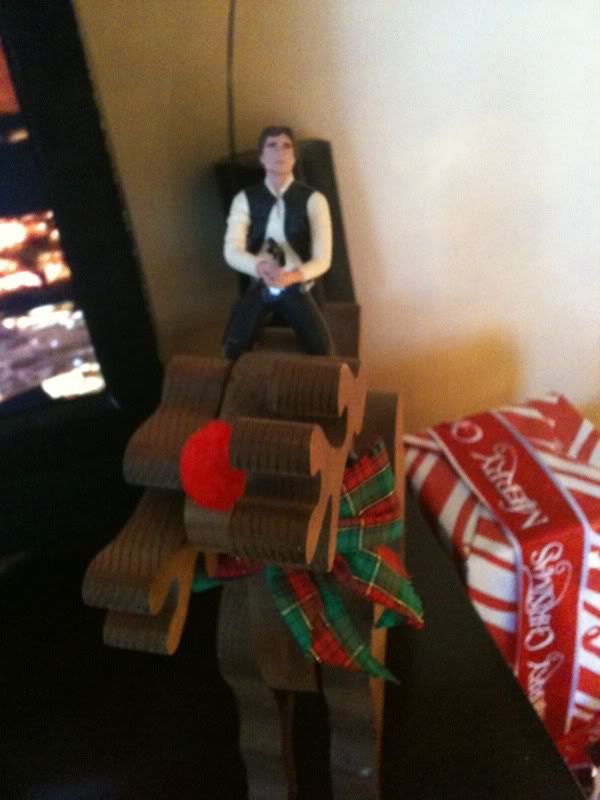 I probably glossed over a lot but it was just a very, very good day. That's all that matters.
Next time: The white stuff