More pictures on my Flickr, of course.


"Hollywood" sign
I use those oh-so-annoying "" because I didn't actually get to see HOLLYWOOD. Due to a campaign to save the hillside from developers, its protectors decided to cover HOLLYWOOD with SAVE the PEAK to raise awareness and money. (Or, as it read the first time I saw it, before all the letters were up, SAVE the POOD.)
But still, no trip to L.A., in my head, would be complete without getting closer. So Jan drove me up to see the sign, pose with it, and look out over L.A.
For the record, let me state that I am all for conservation, for preserving our natural resources and keeping corporations and condo developments from sullying our landscapes. That being said, did you have to do this, on my first trip to L.A.? (For more information: http://www.savehollywoodland.org)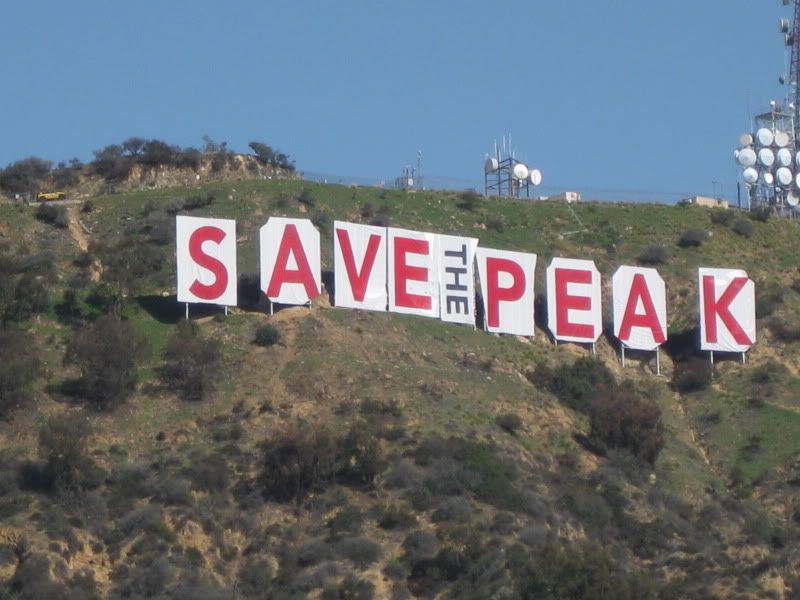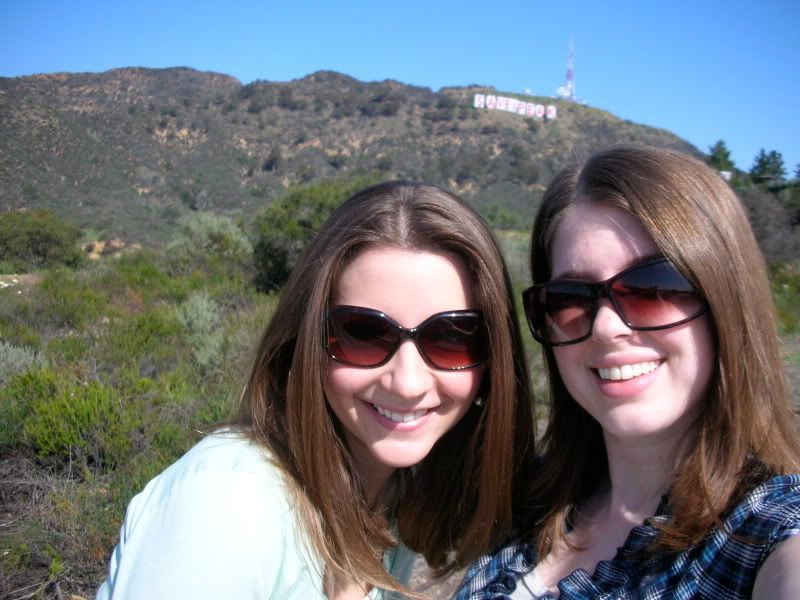 Griffith Observatory
After the sign FAIL, we went to Griffith Observatory. I have wanted to go here for years, probably since the first time I saw "Rebel Without a Cause" in the seventh grade, as the observatory is where integral portions of the movie were filmed. It was an absolutely beautiful day and the long walk to the observatory from the car was lovely. We didn't go inside, but just walked around the grounds, taking tons of pictures, and enjoying the view.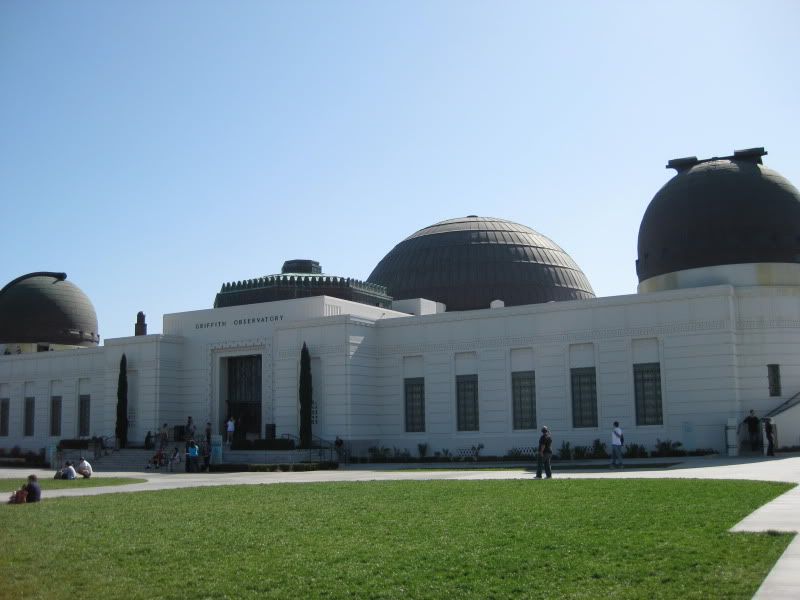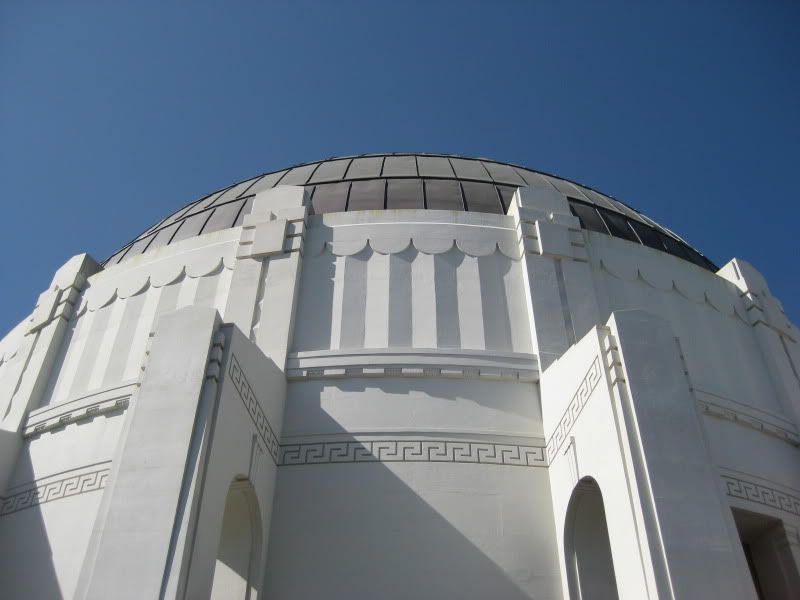 Lunch and Pedicures
After Griffith, we got lunch at one of Jan's favorites, Porto's. It is now one of my favorites, too, and I do wish they could expand to the East Coast. I can't remember what I had for lunch but I had tirimisu for desert and it was perfect. We had then planned on seeing a movie, but got the times wrong, and decided to get pedicures instead. I was especially happy as the blizzard had impeded my feet-prettying efforts and they were nowhere near being West Coast ready. It was one of the best pedicures I've ever had, where they took their time and I really felt pampered. (And at such a good price, too.)
Walk of Fame
Next it was time to find my precious Audrey Hepburn's star on the Walk of Fame. Jan knew approximate whereabouts, and with just 15 minutes on the meter, we started the hunt. Of course it wasn't on the first street we walked down, but on the second one we found it. I used to have a photo of this I found on the Internet as the background on the computer I had in high school. And now I have this.
Dinner and a movie
That night I got to see a true movie premiere courtesy of Jan's roommate, who made a short film with her co-workers. It was very inspiring to see the fruits of their passion and creativity. We had dinner at a great Mexican place nearby and then I crashed pathetically early. And that was day 2!